Please Rotate Your Phone For Best View.

Sabse Bada
Allrounder
Presenting the "No-Compromise" premium range of tractors for agriculture, haulage and commercial applications - DYNATRACK. The Massey Ferguson DYNATRACK Series is an advanced range of tractors that offer dynamic performance, sophisticated technology, unmatched utility and versatility, all engineered into a single powerful tractor.
The DYNATRACK with world's first Extendable Wheelbase offers best of technology for Agriculture, Haulage and Commercial Applications, making it the Sabse Bada Allrounder!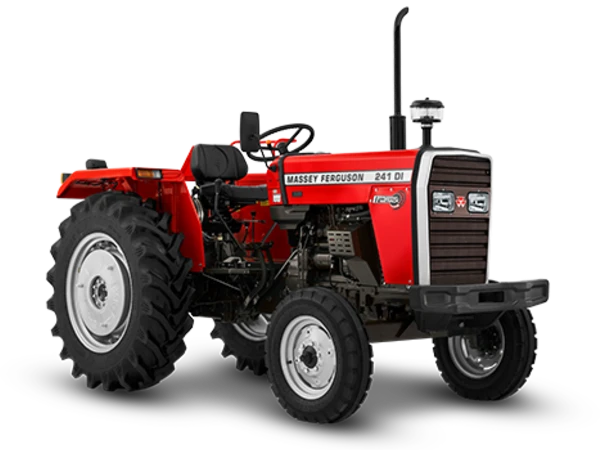 There's no technology better than this!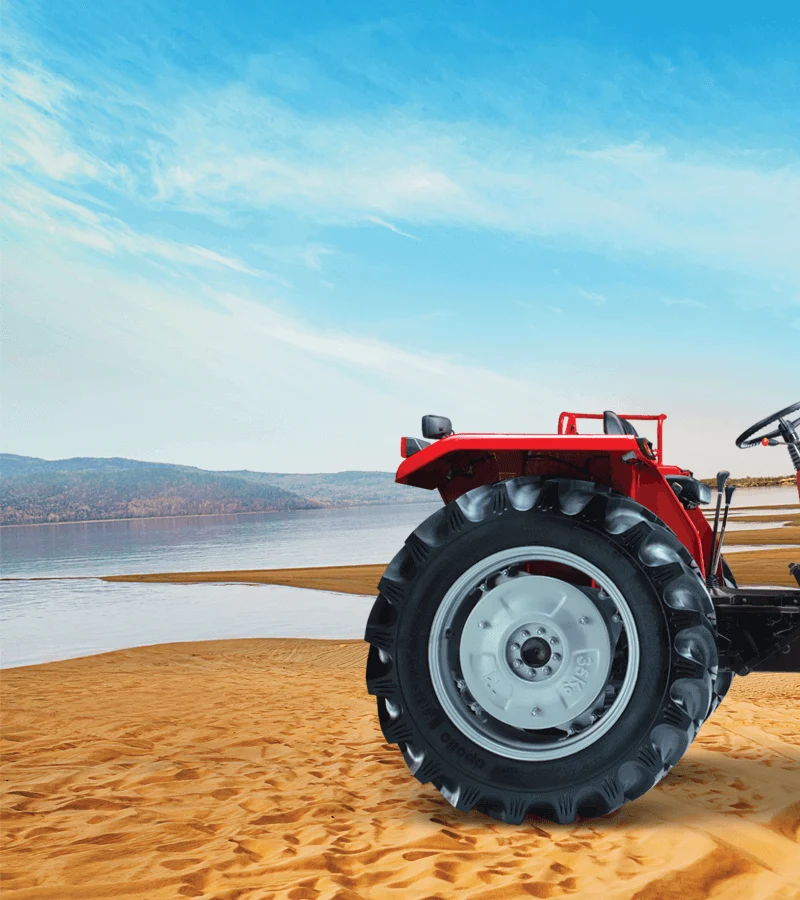 Agriculture
DYNATRACK offers the first ever Extendable Wheelbase in a tractor, higher ground clearance, MAXX-OIB (Maxx Oil Immersed Brakes).
DYNATRACK is your most trusted partner - All terrains. 365 days a year.
Tractor-on-top Combine Harvester
Potato Planter
Rotavator
Laser Leveller
Reversible Mouldboard Plough (RMB)
Thresher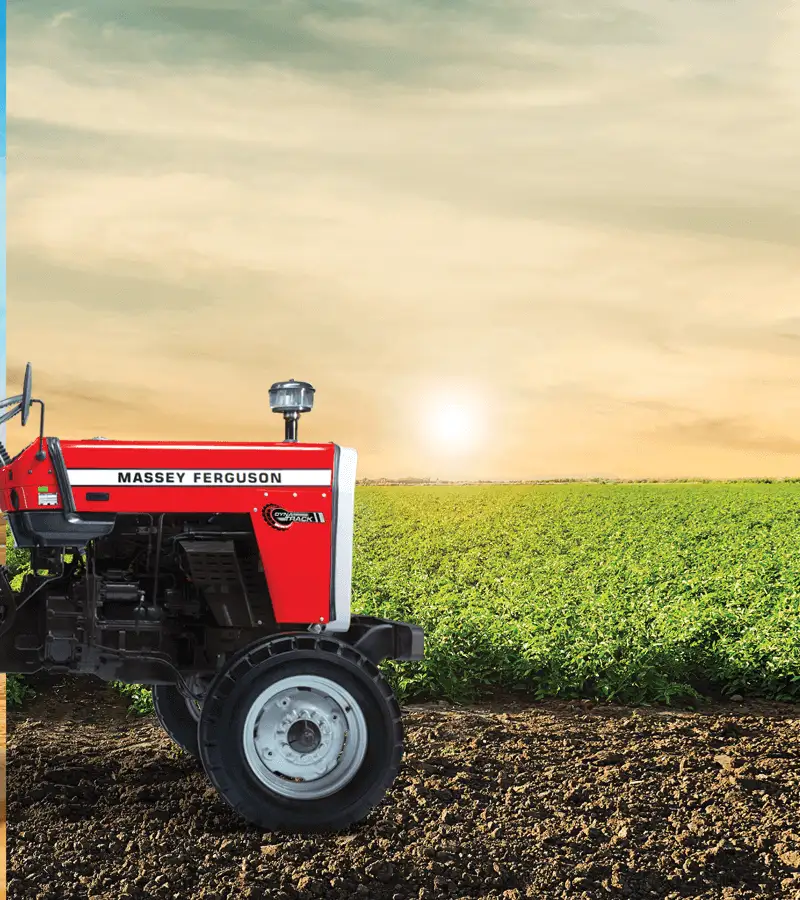 Commercial
Loaded with impressive DynaLIFT® Hydraulics,
24-Speed Super Shuttle™ Transmission, Quadra PTO; DynaTRACK packs a punch like no other
Water Tanker
Trolley
Post Hole Digger
Features
Built to perfection – 6 incredible features that make DYNATRACK a complete Allrounder
Why wait when you can own? Choose the Sabse Bada Allrounder today!
HP Range
42 HP (31.33 kW)
Engine Make
SIMPSONS S325.1 TIII A
Cylinders
3
Cubic Capacity
2500 cc (2.50L)
Fuel Injection Pump
Inline
Clutch Type
Dual diaphragm
Transmission Type
Fully constant mesh
Number of Speeds
12 Forward + 12 Reverse
Tyre Dimensions
6.00 x 16 (15.24 cm x 40.64 cm) Front
13.6 x 28 (34.54 cm x 71.12 cm) Rear
Forward Road Speed @ rated RPM
31.8 kmph
PTO Type
Quadra PTO, Six-splined shaft
PTO Speed
540 RPM @ 1789 ERPM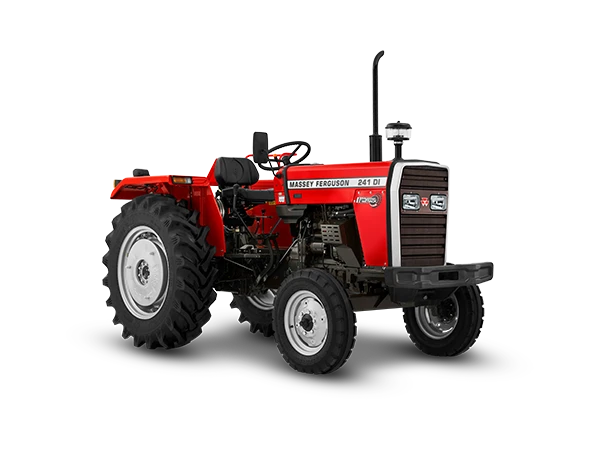 MF 241 DI DYNATRACK
| | |
| --- | --- |
| Hydraulics Lifting Capacity (Lower Links at Horizontal Position) | 2050 kgf |
| Three-point Linkage and Controls | Draft, position and response control Links fitted with CAT-1 (Combi Ball) |
| Brake Type | Multi disc oil immersed brakes |
| Steering Type | Manual steering / Power steering |
| Electricals | 12 V 80 Ah Battery, 12 V 36 A Alternator |
| Overall Length | 3560 mm |
| Overall Width | 1650 mm |
| Overall Height | 2400 mm |
| Wheelbase | 1935 mm for field applications; 2035 mm for haulage |
| Total Weight | 1880 kg |
| Fuel Tank Capacity | 55 L |
| Additional Features | 2-in-1 VersaTECH™ front axle for adjustable wheelbase, Super Shuttle™, adjustable hitch, stylish bumper, push type pedals, adjustable seat, oil pipe kit, telescopic stabilizer |
Testimonials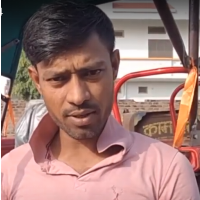 My Massey DYNATRACK is the best tractor I have used so far. It's 24-speed gearbox helps in choosing the optimum speed based on my work and requirements. The clutch is very comfortable and I can drive the tractor for longer hours without much strain. The powerful Maxx Oil Immersed Brakes in the DYNATRACK give me a sense of confidence and safety, even with full trolley load.
Sohan Patel
Ujjain, Madhya Pradesh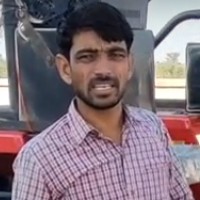 The Massey Ferguson DYNATRACK tractor has very less turning radius and helps in easy maneuvering in the farm. When required for haulage work, the wheelbase of DYNATRACK can be extended, making it a 2-in-1 Tractor! The high ground clearance of this tractor makes it easy to operate on rough and uneven terrain. The Quadra PTO has both Live PTO and Reverse PTO, which I find extremely useful while working with rotary tiller. I would like to recommend every farmer to buy the MF DYNATRACK!
Satpal
Bikaner, Rajasthan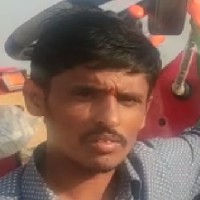 I use MF DYNATRACK for puddling, rotavator, water-pump and genset applications. It is the only tractor which has an extendable wheelbase. With shorter wheelbase, the turning radius is minimum and with longer wheelbase, there is no front lifting and great stability for haulage. The Super Shuttle technology and dual diaphragm clutch are the two features I like the most for puddling. The ground clearance of this tractor is much more than other tractors. The Quadra PTO has both, Live PTO and Reverse PTO, which helps in unclogging the rotavator easily. Massey Ferguson - DYNATRACK's performance is better than all of my earlier tractors and the best so far!
Ram Gouda
Koppal, Karnataka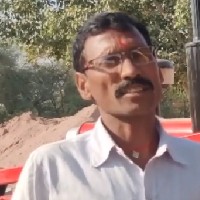 I am using the MF 241 DI DYNATRACK with medium duty loader, and I am highly impressed with its performance. With the Super Shuttle lever, I am able to move forward and reverse quickly and easily. Because of its bigger pump, it raises the loader bucket instantly and smoothly. The clutch operation is very smooth and I don't feel tired, even after working for long hours. The superior Cerametallic clutch plate means less downtime and more productivity. Anyone looking for a tractor, must surely buy DYNATRACK!
Ram Kumar
Lunkaransar, Rajasthan
Fill Your Billing Details To Book Now!