Please Rotate Your Phone For Best View.

MF 244 DI
Presenting the all new MF 244 DI PM and MF 244 DI PD tractors in the 44 hp range, specially tuned for paddy cultivation, while retaining their inherent ability to excel at every task you throw at them, like mud puddling, heavyduty haulage, RMB plough, thresher, baler, Powervator and lots more.
While the MF 244 DI PM is ideal for dry land or shallow puddling, the MF 244 DI PD comes with the Ultra PlanetaryPlus technology that makes it best suited for deep puddling application.
Owning a Massey Ferguson is easier than ever! Call us on 1800 4 200 200 or fill the simple enquiry form above to book demo or to know more!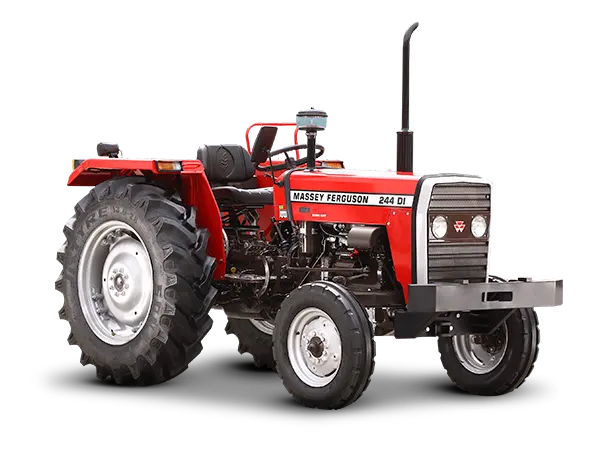 Tractor Specification
HP Range
44 hp (32.35 kW)
Engine
TIII A S325.1-F2.6
Air cleaner
Wet, 3-stage
Front axle
Swept, fixed - 2WD
Steering
Manual steering
Clutch
Dual clutch
Hydraulics
Oil immersed Ferguson Hydraulics System
Transmission
8+2 PCM Center shift
PTO
LPTO
Rear drive
MF 244 DI PD - Ultra HD PD
MF 244 DI PM - Direct drive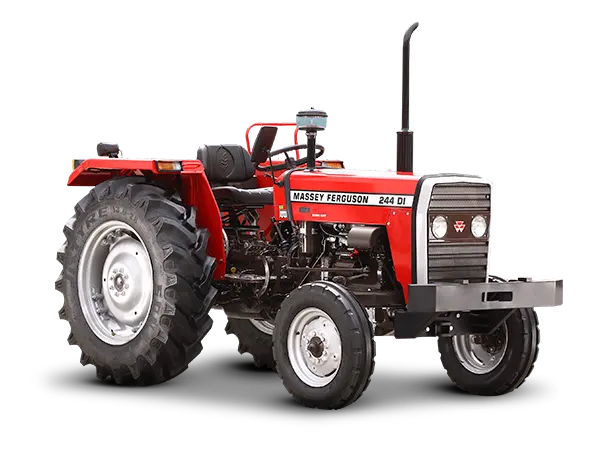 MF 244 DI
Brakes
MF 244 DI PD - Oil Immersed Brakes (OIB)
MF 244 DI PM - 5D Oil Immersed Brakes (OIB)
Hydraulic lift capacity
1700 kgf
Front tyres
6.00 x 16
Rear tyres
13.6 x 28
Wheel base
1785 mm
Min ground clearance
345 mm
Pedals
Push type pedals
Standard accessories
Chain stabilizer, mobile charger, oil pipe kit, transport lock valve (TLV), check chain, front bumper, 7-pin trailer socket, 25 kg rear weights