Over the years, TAFE has transformed the agricultural landscape with its revolutionary products that blend functionality, practicality and futuristic design. All these products have one thing in common – they incorporate new ideas, trends and emerging technologies to give farmers a tractor that is a few years ahead of its time.
TAFE's Massey Ferguson 1035 went on to define TAFE as a great innovator
The MF 241 from the TAFE's stable was a disruptive game changer
The MF 7250 was a creative breakthrough and a complete competition beater!
The MF 9500 heralded the arrival of the Smart Tractor. The most photographed tractor ever, MF 9500 sets standards of versatility and was an inspirational tractor that established the TAFE brand internationally!
The MF 6028, India's first Premium Compact Utility tractor established a new category in the market
And now, TAFE unleashes the MF 241 DYNATRACK the Sabse Bada Allrounder (The Biggest Allrounder)!
DYNATRACK is Dynamite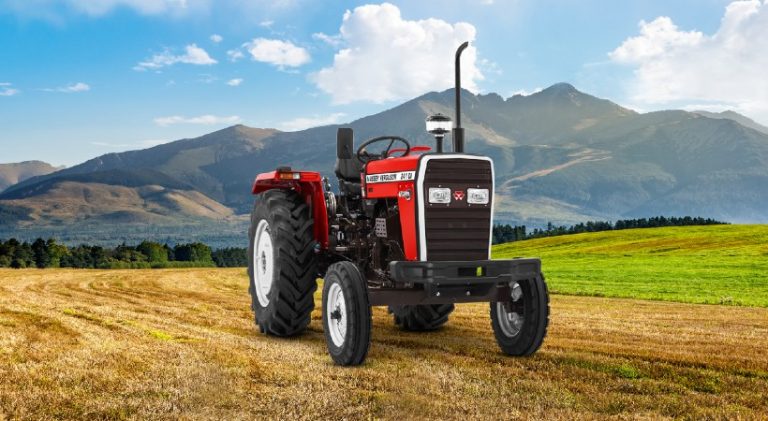 The Massey Ferguson 241 DI DYNATRACK is a revolutionary tractor that heralds the future with its new age features.
Distilling 60 years of hard work, experience, expertise, market observation, world class engineering skills and the burning desire to put in the hands of the farmer a tractor that ticks every box, answers every wish list that the farmer can throw at it – The MF 241 DI DYNATRACK is TAFE's Sabse Bada Allrounder and is great for Agriculture, Haulage and Commercial applications. So, what does it offer?
DYNATRACK has a Higher Ground Clearance, the maximum in the category, which helps farmers cross bunds and tread past uneven terrain effortlessly.
DYNATRACK gives flexibility a whole new meaning with its Extendable Wheel Base. The VersaTECH™ HD Front Axle – an industry-first, enables this expansion of the wheelbase from 1935mm to 2035mm making it a handy, versatile and superb allrounder tractor, compact enough for agriculture and brute enough for haulage.
DYNATRACK's 24-Speed Super Shuttle™ 12×12 ComfiMesh® Gearbox helps the farmers move the tractor at same speed, in both forward and reverse direction, and do more with a lot less effort. It ensures maneuverability, ease of movement back and forth, and at the end of the day it is less tiring, more comfortable for them.
DYNATRACK's unique DynaLIFT® Hydraulics lifts more (2050 Kg. or just over 2 Tons lift capacity), lifts faster, lifts higher and lasts forever. This makes it a supersaver with more speed and power.
A multi-disc Maxx Oil Immersed Brakes give farmers a never before feeling of safety in braking, even on inclines. It is reassuring when braking with heavy loads on any terrain. And because it 'Maxxes' out with larger surface contact, precise braking and reliability, it gives Maxx value.
DYNATRACK's Quadra PTO with its 4-in-1 six-splined shaft is perfect for every implement, making it a 365 day allrounder for all seasons, circumstances, and conditions, and works great with every implement. A dual diaphragm clutch with Cerametallic Clutch Plate for effortless operation and durability, the 5-in-1 UPLIFT Kit with external hydraulics for great performance across agriculture, haulage and commercial applications, the DynaSHIFT® for more operator comfort and productivity, the ERGO Link™ for longer duration of operation which leads to more earnings, the Ultra Planetary Drive Rear Axle with its rugged build incorporating a galaxy gear system that places less load on the axle, a stylish heavy duty front bumper, pleasing looks, smart tech and ease of use, nimble movements and a workhorse's attitude – all combine to make DYNATRACK a power-packed dynamite.
DYNATRACK is a Dynamo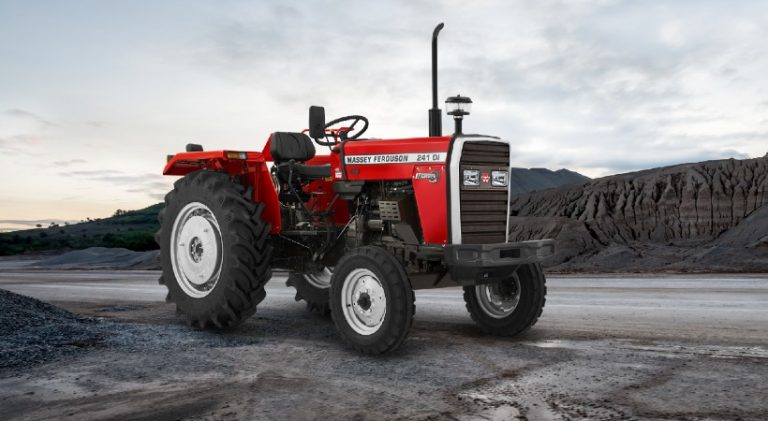 At the heart of DYNATRACK MF 241 is the fuel-efficient SIMPSONS S325.1 TIII A. A 3-cylinder 2500 cc, engine that delivers 42 horses for an unmatched powerhouse performance.
DYNATRACK is Dynamic – The Farmers' Voice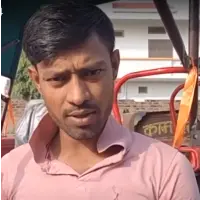 Sohan Patel, Ujjain, Madhya Pradesh
"My Massey DYNATRACK is the best tractor I have used so far. Its 24-speed gearbox helps in choosing the optimum speed based on my work and requirements. The clutch is very comfortable and I can drive the tractor for longer hours without much strain. The powerful Maxx Oil Immersed Brakes in the DYNATRACK give me a sense of confidence and safety, even with full trolley load"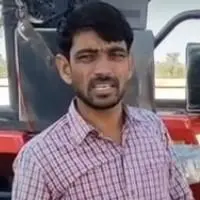 Satpal, Bikaner, Rajasthan
"The Massey Ferguson DYNATRACK tractor has very less turning radius and helps in easy maneuvering in the farm. When required for haulage work, the wheelbase of DYNATRACK can be extended, making it a 2-in-1 Tractor! The high ground clearance of this tractor makes it easy to operate on rough and uneven terrain. The Quadra PTO™ has both Live PTO and Reverse PTO, which I find extremely useful while working with rotary tiller. I would like to recommend every farmer to buy the MF DYNATRACK!"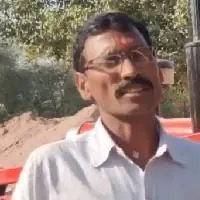 Ram Kumar, Lunkaransar, Rajasthan
"I am using the MF 241 DI DYNATRACK with medium duty loader, and I am highly impressed with its performance. With the Super Shuttle™ lever, I am able to move forward and reverse quickly and easily. Because of its bigger pump, it raises the loader bucket instantly and smoothly. The clutch operation is very smooth and I don't feel tired, even after working for long hours. The superior Cerametallic clutch plate means less downtime and more productivity. Anyone looking for a tractor must surely buy DYNATRACK!"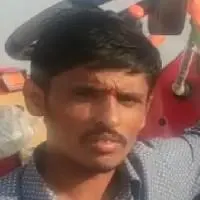 Ram Gouda, Koppal, Karnataka
"I use MF DYNATRACK for puddling, rota and genset applications. It is the only tractor which has an extendable wheelbase. With shorter wheelbase, the turning radius is minimum and with longer wheelbase, there is no front lifting and great stability for haulage. Super Shuttle™ technology and the dual diaphragm clutch are the two features I like the most for pudding. The ground clearance of this tractor is much more than other tractors. The Quadra PTO™ has both Live PTO which helps in unclogging the rotavator easily. Massey Ferguson – DYNATRACK's performance is better than all my earlier tractors and the best so far!"
DYNATRACK – Making Headlines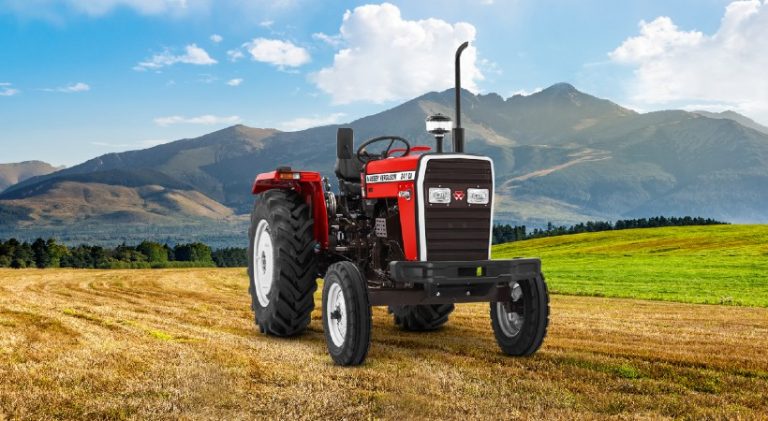 Launching the DYNATRACK series, Mallika Srinivasan, CMD, TAFE, said, "The DYNATRACK Series from TAFE sets new benchmarks in the tractor industry by offering utility and versatility, comfort and safety, productivity and efficiency, to meet the ever-evolving needs and aspirations of modern-day farmers and rural entrepreneurs, empowering them with superior technology and advantages that enrich their lives and livelihood."
"TAFE launches DYNATRACK series for agriculture, haulage. TAFE said that the world's first tractor with VersaTECH™ technology, DYNATRACK provides an extendable wheelbase, which makes it ideally suitable for agricultural, haulage and commercial applications"
"The new DYNATRACK Series is designed to deliver greater productivity while ensuring good mileage, durability and comfort. DYNATRACK has an extendable wheelbase for agricultural, haulage and commercial applications. It also offers maximum ground clearance for all-terrain operations including puddling and easy crossing of bunds. Its longer wheelbase and heavy-duty front bumper provide more stability, while handling heavy-duty equipment like loaders and dozers with ease."
How to Buy an MF DYNATRACK Tractor?
The best way to buy the MF 241 DI DYNATRACK is to book it online on the official website: MasseyFergusonIndia.com/DYNATRACK
You can book the tractor at a nominal booking amount of only Rs. 10,000*, complete the formalities and get the tractor delivered by your nearest eligible and authorized TAFE tractor dealer. By booking it online, you will also get priority delivery!
Alternatively, you can visit or get in touch with your nearest TAFE dealer or contact the MF Toll-free helpline: 1800 4200 200.