This year TAFE celebrates its Diamond Jubilee, 60 glorious years of work and a way of life and work that celebrates values and people first.
On a cool morning, December 15, 1960 to be precise, when Mr. S. Anantharamakrishnan announced at a press conference in Chennai, his plans to manufacture tractors and implements at Simpson's Industrial Estate in collaboration with Massey Ferguson of Toronto it started another Green Revolution – the mechanization of farming in India.
It is only fitting that we pay tribute to S Anantharamakrishnan, fondly called J and to the people who followed him in taking TAFE to its present leadership position through a spotlight series – 6 in all.
It plots the genesis of TAFE – the hard work of men and women of TAFE, the pioneering spirit of J, the gentle giant that A Sivasailam was, the gender bender that Mallika Srinivasan proved to be and the story of cultivating a dream that after 60 years is Cultivating the World.
Chronicle 4: The Different Facets of the "Gentle Chairman" – Mr. A. Sivasailam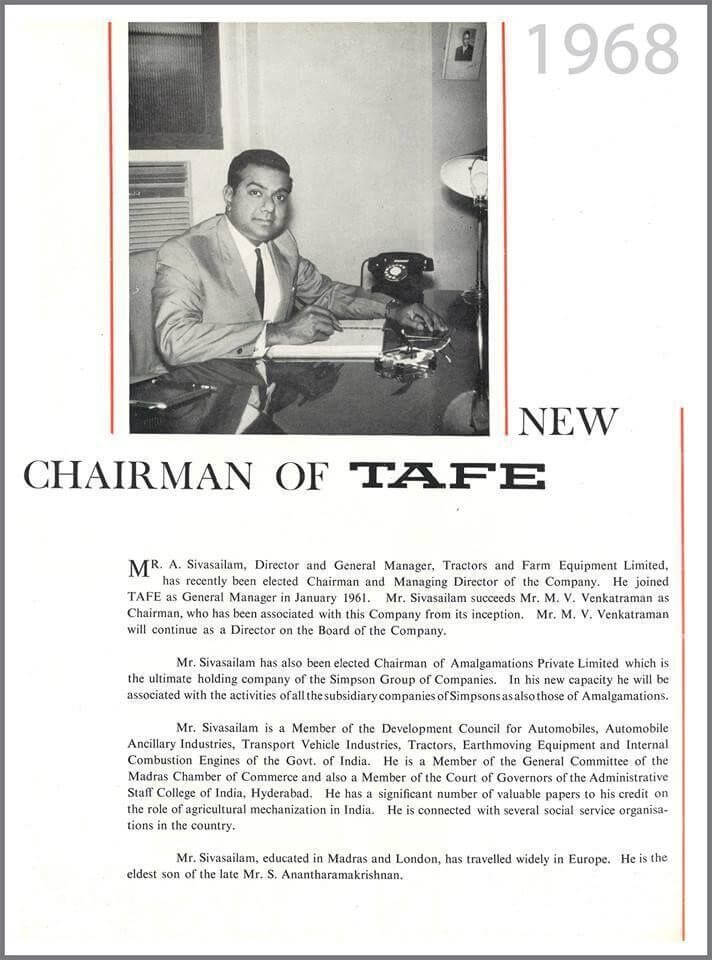 The Young Man in A New Nation
Mr. Sivasailam came from a family that had its roots in the small village of Alwarkurichi in Tamil Nadu. This background always gave him the edge when it came to understanding the issues important to the common folk. By the time he was in his twenties, his father Mr. A. Ananthramakrishnan had set the base for a future industrial giant that was to put South India on the country's and the world's business map. Yet Mr. Sivasailam, typically, established his own personality and charted his own path in that quiet, unobtrusive way that was to define him and his style. His first stint was at a London-based Chartered Accountancy firm. He was deepening his understanding, firming up his vision and preparing for the future.
His return to India saw him start at the grassroots levels in his family's business group of which his father was the Chairman. From General Manager in 1961, when the Group's turnover stood at Rs.35 Crore Mr. Sivasailam helmed the myriad companies for over 5 decades to shape, sustain, steer the Amalgamations Group and its flagship TAFE Tractors into a force in the industrial vista of the world. The businessman in him took the Group to the world stage.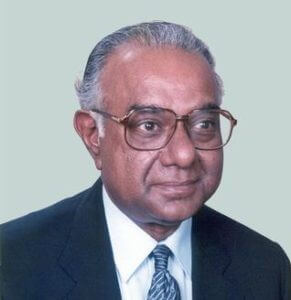 The Astute Businessman
Mr. Sivasailam was The Amalgamations Group's face and fortune for 50 long years. In this time he became one of those rare leaders who saw extraordinary swings in the fortunes of his country and rode the changes consummately like he was born to it. He straddled eras, ideologies, technological upheavals and a chronological spectrum. The milestones in his journey are a testimony to this change. The Group's components are leaders in their business with TAFE the flagship, the dream closest to his heart going on to become the world's largest manufacturer of Tractors with footprints well beyond India. A common man from a small village of Tamil Nadu gave a purpose to the generations that came after him.
Mr. Sivasailam's roots gave him a deep understanding of people. Coming from an agricultural background, he understood connections and relationships, the one between the farmer and his field, roots and branches, cogs and wheels and between organizations and people. Mr. Sivasailam is fondly remembered today from peers to colleagues for the way he listened to them with complete attention and understanding. This helped him remember their issues and unfailingly it was the ice breaker the next time he met them. An employee's hospitalization, a request, a call for help, asking after the workers' welfare all made for a situation where everyone felt Mr. Sivasailam knew them personally. It was true too. That helped carry everyone along especially during the decisive turns that the country took when doors to the world opened for business and when the changing times called for a renaissance.
The Compassionate Man, Energising His People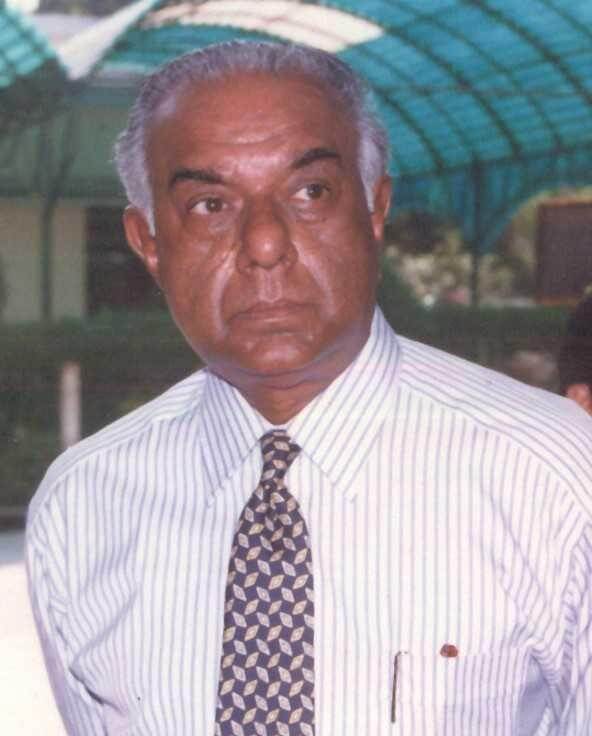 Mr. Sivasailam travelled widely across the country emphasizing the importance of achieving efficiencies in farming through embracing mechanization, technology and emerging trends. He was also one of the finest spokesmen for India's skills, talent, values, ethics and entrepreneurial spirit. His pride in India's talent always surfaced when taking India to the world. He was a pioneer in opening up markets in the West for Indians. The late sixties and seventies saw him building trust amongst advanced countries for India's abilities, skills and most importantly integrity and transparency in dealings. This was important because even today there are the occasional whiffs amongst Western nations that Indians tend to take shortcuts.
The Spokesman, Stamping His Style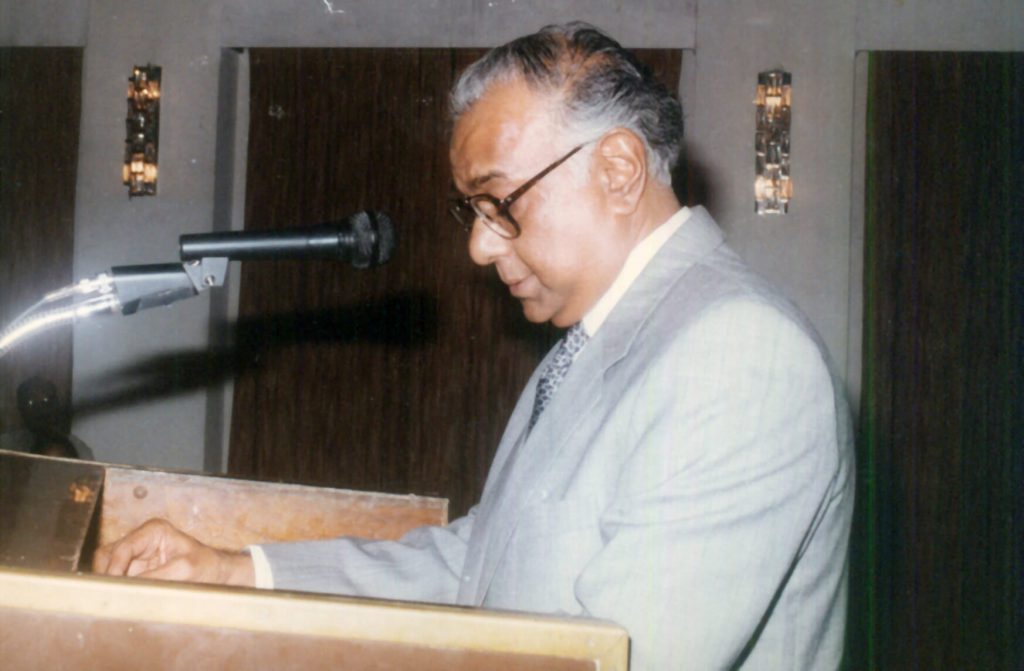 Mr. Sivasailam was the face of the industry, entrepreneurial spirit and the soul of the people of South India. He was among the first to put the south on an equal footing with the big businesses from the other parts of India. He remained its spokesman lifelong. The south has always been self-effacing, less flamboyant and understated but the Amalgamations Group that Mr. Sivasailam built made a great case for India as a reservoir of values, transparency, integrity and technology savvy people who were always eager to discuss trends, ideas and innovations. This helped a lot of Indian businesses on the world stage. Mr. Sivasailam said "Excellence is derived from an innate desire to be the best. It defines our lives at work and home and ripples out into the world around us." His own journey reflected this amply. Typically he did all this, to borrow a parlance from Cricket, to turn business into a Gentleman's game!

The Gentleman – He Spoke Less, His Work Spoke Volumes
Often he was called the Gentle Chairman. His approach to issues, way of life, quiet tones, his remarkable unfussy ways defined him. Quietly, Mr. Sivasailam took the Group and the organizations in its folds to leading positions in their areas of operations.
Coming from a natural antagonist playing his natural role of speaking up for the men on the shop floor, it was a lesson on harmony, leadership and the spirit of inclusivity in business.
He was the father figure who carried everyone along as an extended family.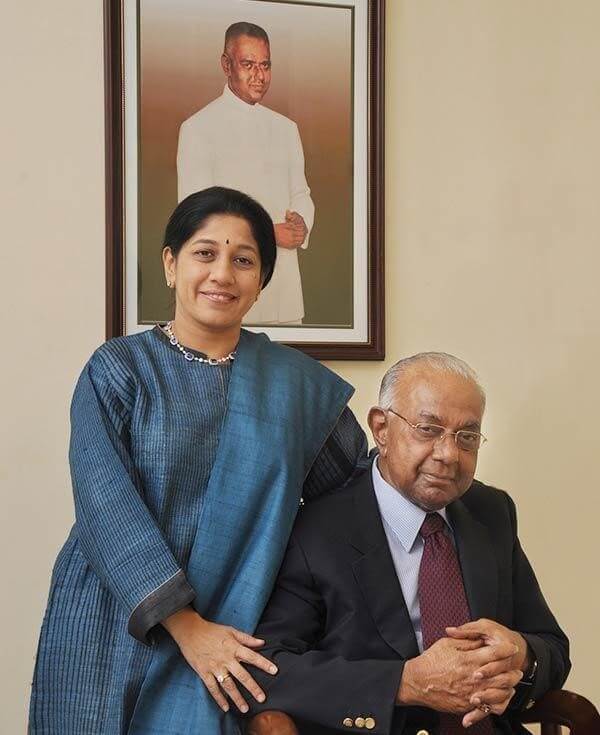 "Let us focus on the abilities and not the disabilities". Today, when we talk of parity at the workplace and work based on merit and not gender, physical differences or backgrounds this was a remarkable statement to make and an attitude towards people many decades ago.
And this happened when Mr. Sivasailam put differently endowed people to work at TAFE's plant in Madurai. And typical of him, it was all organic, quietly done and encouraged as a practice. He had that touch, that concern and empathy for his people. Across TAFE and Group companies, stories are aplenty of empowering, helping, of participating and of gestures big and small that have saved the situation for many. The journey that began in a Chartered Accountancy Firm in London in the late 50s eventually saw Mr. Sivasailam at the head of the table in 1968. For the next 4 decades, he was the Chairman but also a man for all seasons.
As Chairman, Mr. Sivasailam took a fledgling Group to a flourishing one. TAFE is celebrating its 60th Diamond Jubilee Year. From importing and assembling the first tractor to India's largest exporter of tractors, from coaxing a nation to adopt mechanization to introducing smart tractors, from toil in the farms to applying research, modern agricultural processes and technologies to ease that toil TAFE has sustained and strengthened its core vision of cultivating the world. In its former Chairman, it had that leader who planted for the future.